Cofounder & The Growth Mentor,
is a seasoned entrepreneur with over four decades of experience in finance.
He excels in creating quality partnerships, identifying growth opportunities, and securing financing with astute business acumen, consistently driving companies toward profitability and growth in diverse industries.
Building strong relationships and partnerships is the foundation of long-term business success. It's about creating a network of trust and collaboration.
– Jeff Bezos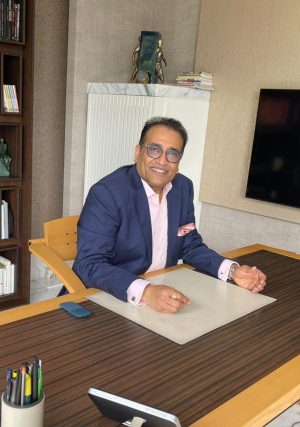 A dedicated professional, he is widely recognized for:
Innate passion for establishing and developing successful businesses and relationships
Ability to analyze market trends, assess risks, and make informed decisions
Adaptability and versatility to pursue opportunities across various industries
Mr. Biyani's enduring success can be attributed to his persistent values, sharp judgment, and exceptional business acumen. With a diversified portfolio spanning various industries, he is relentlessly committed to excellence, integrity, and innovation.
His distinction lies in securing funding for business growth, enabling companies to thrive. His successful investments and strategic exits highlight his decision-making and talent for identifying untapped opportunities.
Mr. Biyani has consistently propelled businesses toward profitability through strategic partnerships and intelligent financial management. His successful exits from ventures such as Dilip Chhabria Design, Sanskaar TV, and Java Grind Coffee Company highlight his knack for maximizing investment returns.
By cultivating strong relationships and capitalizing on emerging trends, Kailash Biyani continues to help BOC through:
Strategic Partnerships and Relationship Building
Identifying Unique Growth Opportunities
Financial Expertise and Apt Financing
Business Acumen and Decision-making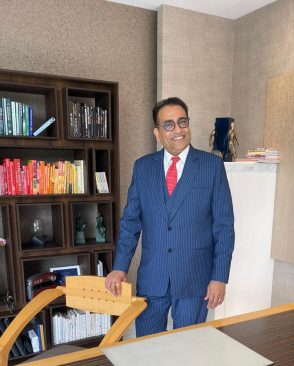 He possesses a wealth of experience accumulated over an impressive four-decade career in the finance industry. Additionally, he actively engages in collaborations across diverse sectors including hospitality, retail, technology, and real estate, further highlighting his forward-thinking mindset.
Mr. Biyani is the Founder, Chairman and Managing Director of Asian Market Securities. Asian Markets Securities is an India-focused client-centric, institutional broking firm which specialized in equity markets catering to leading mutual funds, insurance companies, financial institutions and foreign institutional investors. Over the last three decades of existence in the financial markets and under the leadership of Mr Biyani, Asian Markets Securities has transformed itself to a full-service financial powerhouse covering entire gamut of equity related services including institutional research and broking, portfolio management services (PMS), equity and mutual fund advisory services.
Apart from leading Asian Market Securities, Mr Biyani is also an avid investor and a mentor. With a diverse portfolio of investments that features renowned ventures such as Sante Spa Cuisine, Maharaja Bhog, True Farm Foods, Appetals Solutions, Knowello, and Bhakti Sagar; Mr. Biyani showcases his commitment to supporting businesses that prioritize freshness, sustainability, knowledge sharing, and spiritual well-being. His values of promoting healthy living, innovation, and cultural enrichment reflect his genuine concern for the welfare of society and the environment.
Kailash Biyani's personal growth journey exemplifies his professional expertise and strong values, shaping him to be a kind and compassionate human being. His faithful commitment to integrity, honesty, and ethical business practices has earned him a reputation as a trusted leader in the industry.