is a first-generation self-made entrepreneur, a strategist, an educationist, a motivational speaker, and a philanthropist.
Agnelorajesh carved his own destiny through confidence and self-belief, paving his way through the challenges of life to own businesses across sectors like education, real
estate, hospitality, and sports.
As we look ahead into the next century, leaders will be those who empower others.
– Bill Gates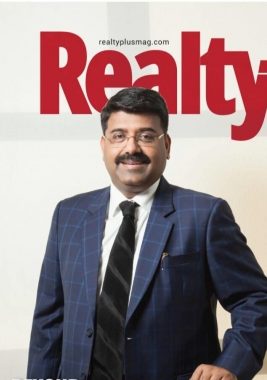 Agnelorajesh comes across as a person who is
Communicative, energetic, and readily able to connect with people
Innovative, a keen learner, and a trendsetter in every area he enters
A true example of commitment and dependability
Agnelorajesh believes in being a game changer in order to be ahead of his race for, "if you do what others are doing, it has no significance". In spite of being strong-headed and an astute entrepreneur, he has a warm heart that deeply believes in charity and is ready to forgive and forget.
One of the secrets to his success is his quick decision making power and an innate analyzing capability. He can venture into businesses instantaneously without wasting time by over analyzing. Once he makes a decision, he never retreats rather works his way to success.
Agnelorajesh is an out-and-out people's person and has an ability to catch the pulse of people around him. He understands them, can pin-point whether a person is speaking his / her mind, or whether someone means what he/she is saying. This is a gift that he believes got skilled and developed by experience at a very young age.
Agnelorajesh, a globe trotter, loves to associate with people from all across the globe, understand their culture, and form connections with intellectual minds. He believes in the words earn, learn, and return. He, therefore, shoulders the responsibility of sharing his knowledge and experience with people who need his guidance. This makes him a perfect fit for an organization like BOC where he takes care of:
Creating business opportunities for people
Advising and mentoring entrepreneurs
Helping entrepreneurs succeed in their ventures
Tapping the potential in people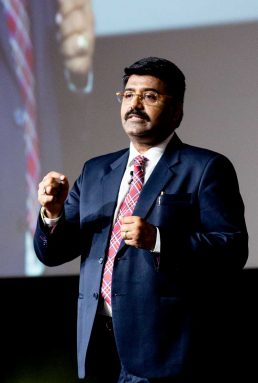 Agnelorajesh further shares his knowledge through various platforms live seminars, his YouTube page – Inspiring Business Fundas, his mobile app – Inspiring Conversations, and through keynotes.
He has co-launched the Global Indian Reality Summit with News18.com, which educates investors about the changing dynamics of the Indian real estate business. He is also a trustee of the International Development and Welfare Foundation, an NGO established in 2003 and actively supports the platform missingpeopleinfo.com.
Agnelorajesh believes in the power of knowledge and implementing new learning and ideas to practical use. He emphasizes on living life to the fullest, as he says, "Live your life to the fullest. Remember the one person who needs to be happy with what you do is you yourself"